Global Data Center Rack Market - Market Trends, Segmentation, Size and Forecast, Competitive Landscape and other key Analysis
|
|
Category : Data Center and Networking
|
Report Format:




The Global Data Center Rack Market was valued at US$ 1,509.8 Million in 2019 and is expected to reach US$ 2,087.9 Million by 2025 growing at a Compounded Annual Growth Rate (CAGR) of 5.55% during the forecast period.

The Market is studied through the below listed segments. This segmentation has been built taking in account the material impact that each of these segments have on the overall ecosystem of the Data Center Rack Market.

Product
• Enclosures &
Cabinets
• Accessories

The ENCLOSURES &
CABINETS sub-segment has the largest impact on the Data Center Rack Market when segmented Product with a share of ~79%

End-User
• Colocation Data
Centers
• Enterprise Data
Centers

The COLOCATION DATA
CENTERS sub-segment has the largest share in the Data Center Rack Market when segmented End-User with a share of ~52%

Regional Analysis:
From a geographic segmentation perspective, the report focuses on the regions that have a material and significant effect on the market dynamics. The broad level coverage of the report includes the regions and key countries within the regions of Global, North America, Europe, APAC, MEA

Competitive Landscape:
The Data Center Rack Market is fairly fragmented. While the key companies continue to drive innovation and, in most cases, adopt digital transformations, the overall competitive ecosystem is dominated by Market leaders as well as emerging players with niche offerings.

This Data Center Rack Market report profiles some of the key market players while reviewing significant market developments and strategies adopted by them.
While looking at Organic and Inorganic strategies separately, the report studies not only outlook based (short-mid-long term), but also strategy based (strategic vs operational) market activity.

Key Companies profiled in this report include:

While most of the Key Profiles are of Market Leaders, the profiling involves coverage of the market ecosystem. Based on the Market Strategy that a client is exploring, the Competitive Landscape is customized to make the CI data more actionable and relevant for the strategy execution.
Company profiles usually include:
• Company Overview
• Performance Overview
• Products / Services Overview
• Recent Developments

The Covid19 pandemic has transformed the market landscape. The second-wave in 2021 has highlighted the importance of Business Resilience and is putting lot of impetus on the business strategies involving bottom-line management like vendor-management, cost-optimization, etc., This report covers the aftermath of the Covid19 catastrophe and the key trends that need to be incorporate in Business plans.

Report Customization:
Our dynamic and proprietary data-mining technology has given us the flexibility to maintain both precision and speed while delivering exclusive and custom insights to our clients.
We conduct customization of the Research data on all key fronts • Regional, Segment, Competitive landscape level. For every report-purchase, we offer 25 free analyst-hours to address critical factor sought in the Research activity

Report Scope:
From a business-objective perspective, the Report details out the key take-aways necessary to formulate business strategies like:
• New product launch
• New client acquisition
• New opportunity mapping (market level and geography level)
• Competitive benchmarking
• Cost optimization strategies
• Inorganic expansion plans
......and more.
Need specific market information ?
Chapter 1. Research Objective
1.1 Objective, Definition & Scope
1.2 Methodology
1.2.1 Primary Research
1.2.2 Secondary Research
1.2.3 Market Forecast - Estimation & Approach
1.2.4 Assumptions & Assessments
1.3 Insights and Growth - Relevancy Mapping
1.3.1 FABRIC Platform
1.4 Data mining & efficiency


Chapter 2. Executive Summary
2.1 Data Center Rack Market Overview
2.2 Interconnectivity & Related markets
2.3 Ecosystem Map
2.4 Data Center Rack Market Business Segmentation
2.5 Data Center Rack Market Geographic Segmentation
2.6 Competition Outlook
2.7 Key Statistics


Chapter 3. Strategic Analysis
3.1 Data Center Rack Market Revenue Opportunities
3.2 Cost Optimization
3.3 Covid19 aftermath - Analyst view
3.4 Data Center Rack Market Digital Transformation


Chapter 4. Market Dynamics
4.1 DROC
4.1.1 Drivers
4.1.2 Restraints
4.1.3 Opportunities
4.1.4 Challenges
4.2 PEST Analysis
4.2.1 Political
4.2.2 Economic
4.2.3 Social
4.2.4 Technological
4.3 Market Impacting Trends
4.3.1 Positive Impact Trends
4.3.2 Adverse Impact Trends
4.4 Porter's 5-force Analysis
4.5 Market News - By Segments
4.5.1 Organic News
4.5.2 Inorganic News


Chapter 5. Market Segmentation
The Data Center Rack Market has been analysed to include the below segmentation:

Product
• Enclosures &
Cabinets
• Accessories

End-User
• Colocation Data
Centers
• Enterprise Data
Centers




Chapter 5A. Regional Segmentation
The Data Center Rack Market has been analysed by studying the following regions:

North America
• Product
• End-User

Europe
• Product
• End-User

APAC
• Product
• End-User

LatAm
• Product
• End-User

MEA
• Product
• End-User

**The Regions are further studied to analyse the major countries within the respective regions. The coverage of the country level data is dynamic and is updated regularly based on the market movements. Normally, the countries covered in the report include:
• North America - United States, Canada, Mexico;
• Europe - United Kingdom, France, Italy, Germany, Spain, Rest of Europe;
• Asia Pacific - China, India, Japan, South Korea, Rest of APAC;
• Middle East & Africa - South Africa, GCC Countries, Rest of MEA;
• Latin America - Brazil, Argentina, Rest of LatAm;

Chapter 6. Market Use case studies

Chapter 7. KOL Recommendations

Chapter 8. Investment Landscape
8.1 Data Center Rack Market Investment Analysis
8.2 Market M&A
8.3 Market Fund Raise & Other activity


Chapter 9. Data Center Rack Market - Competitive Intelligence
9.1 Company Positioning Analysis
9.1.1 Positioning - By Revenue
9.1.2 Positioning - By Business Score
9.1.3 Legacy Positioning
9.2 Competitive Strategy Analysis
9.2.1 Organic Strategies
9.2.2 Inorganic Strategies


Chapter 10. Key Company Profiles
*The Data Center Rack Market Report profiles companies based on the material impact they have on the market ecosystem. These are hence, to be read as 'Key Players' and not necessarily 'Market Leaders'.
Companies are typically profiled to include:
10.x.1 Company Fundamentals
10.x.2 Performance Overview
10.x.3 Product Overview
10.x.4 Recent Developments

Key Companies profiled in this report include:

Chapter 11. Appendix
11.1 About AllTheResearch (ATR)
11.2 ATR Services
11.3 Author details
11.4 Terms & Conditions
11.5 Contact us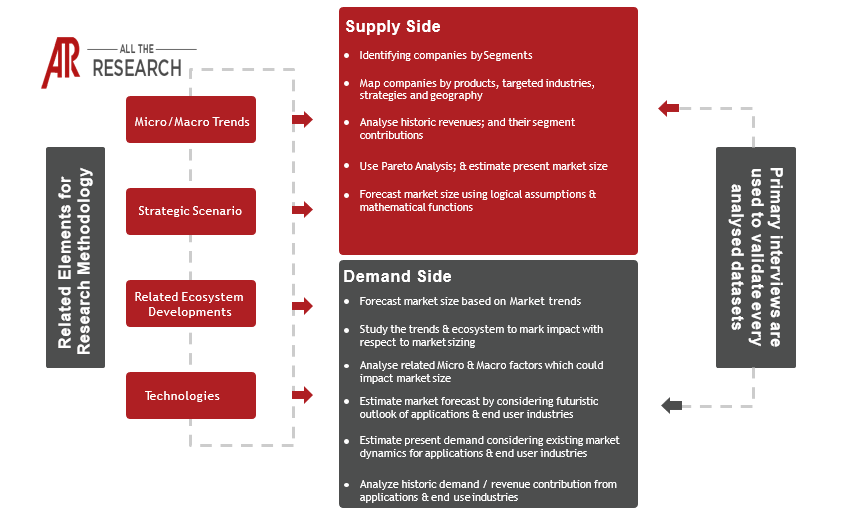 Choose License
Why Choose AllTheResearch?
Monthly market updates for 6 months
Online access of reports
Options to buy sections of report
Critically analysed research on "Quadrant Positioning" of your company.
Syndicated report along with a supplementary report with objective-based study
Get profiled in the reports. Expanding your visibility across our network of readers and viewers
We provide local market data in local language on request
A complementary co-branded white paper
Flat consulting fee based exclusive studies. Consult at the price of syndicate
Access to expert team for free transaction advisory service.