7 Steps to Follow for Digital Transformation of Supply Chain Industry
7 Steps to Follow for Digital Transformation of Supply Chain Industry
|
Category : Information Technology
Over the last two decades, the digitization in supply chain industry has changed the overall working and boosted its efficiency. Changing operations of the industry has a huge transforming delivery of goods, visibility, managing smart contacts, and improving network.
The COVID19 pandemic and disruption of supply chain operations during lockdown led to call-out issues over keeping fleets on-road and planning procedures. Thus, the businesses are looking for the adoption of technology for effective working with remote access. The market for digitization in supply chain market is likely to be valued at USD 12.58 Bn in 2020 and is expected to reach USD 30 Bn by 2026.
Digital transformation of industry is likely to help and overcome issues such as planning procedures, logistical systems, adaptability, and logistical operations. Additionally, maintaining company efficiency, future plannings and their execution, sustainability in the fast-paced market, and advantages to gain a competitive edge are other benefits that come with the evolution.
Benefits of digital transformation to the industry:
According to a survey, only 8% of supply chain industry players were using automation before the pandemic. However, nearly 62% of the companies working traditionally are on the path of digital transformation. Owing to pandemic and market shutdowns, the need for remote working has grown substantially, which is boosting demand for an efficient system to handle supply chain operations such as logistics, fleet management, warehousing, and cargo delivery remotely. These operations are difficult to manage off ground; thus, their efficiency plays a key role.
Transformation is offering ease of operation, reduced work burden, flexible supply network, adoption of technologies leading to increase visibility and safety of goods. These factors are essentials owing to market fluctuations and undeclared lockdown imposed due to escalating Coronavirus situations. The technological transformation of enterprises is helping them to sustain in the fast-pacing industry by keeping up with resources and demand-related decisions. These technologies made data visible, increased ease of keeping sales records, a record of orders and deliveries, inventory counts, data storage owing to the advent of IoT, machine learning, and other technologies.
The supply chains industry usually adopts a top-down administration approach for communication especially for merchants and other businesses. The newly reformed businesses adopt a strategy of reaching out to their customer base from time to time regarding their shipments and offer them personalized tracking and reporting of their goods. Thus, these businesses are increasingly choosing the logistic and third-party supply chain vendors who offer digital solutions. With the help of tools, the communication between customers and e-commerce platforms is bettered.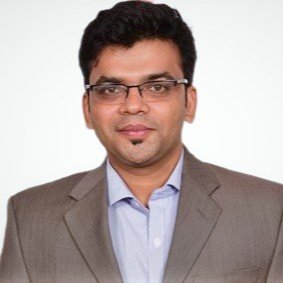 Author Name:

Nitish P.

(AVP)
Why Choose AllTheResearch?
Monthly market updates for 6 months
Online access of reports
Options to buy sections of report
Critically analysed research on "Quadrant Positioning" of your company.
Syndicated report along with a supplementary report with objective-based study
Get profiled in the reports. Expanding your visibility across our network of readers and viewers
We provide local market data in local language on request
A complementary co-branded white paper
Flat consulting fee based exclusive studies. Consult at the price of syndicate
Access to expert team for free transaction advisory service.