The Global Piping Fabrication Industry: A Consolidated Outlook
The Global Piping Fabrication Industry: A Consolidated Outlook
|
Category : Information Technology
Introduction
A piping system is an interconnected network of pipes, flanges, and valves. A pipe spool refers to a section of a piping system that is prefabricated as smaller segments with flanges and fittings. They are often delivered pre-mounted to the work area. Pipe spools connect long pipes with flanges and valves.
Piping systems and piping spools find their major application in power plants, chemical industries, and oil & gas industries. These industries require intensive piping to carry a large quantity of fluids such as water, oil, chemicals, and gases.
This paper presents a consolidated outlook of the global piping system and piping spools fabrication industry.
Pipe Fabrication
Pipe fabrication processes involve the shaping, cutting, bending of pipes formed from various materials for various applications.
Piping and pipe spools are used in many industries, such as water treatment facilities, water pump stations, for heat exchanger shells, waste treatment and cooling towers in industrial manufacturing, for chemical processing and oil pipelines in the petrochemical industry, and for mine dewatering, depressurization and dust suppression in the mining industry. Additionally, pipes are also used in power plants, architectural, food processing, and pharmaceutical applications. Some of the key materials used for pipe fabrication include carbon steel, stainless steel, ductile iron, titanium, brass, polyvinyl chloride (PVC), high-density polyethylene (HDPE), polypropylene (PP), ceramics, and concrete; whereas, steel and iron are the most common metals.
Pipe fabrication processes include many diverse processes that take place after or during pipe formation in order to customize the pipe for its intended application. Pipes are mostly created through plate rolling. In this method, a flat metal plate is rolled and then welded at the seam. Two major welding processes are used in general: electric resistance welding (ERW) or electric fusion welding (EFW). After formation, pipes may undergo fabrication processes such as bending, spooling, flanging, and cutting. Pipe bending can refer to both cold and hot working processes that bend pipes using computer-controlled machines to ensure the quality and efficiency of a product.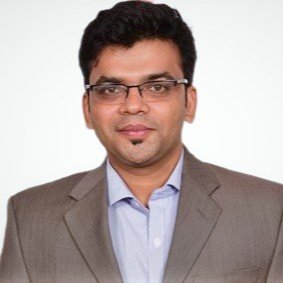 Author Name:

Nitish P.

(AVP)
Why Choose AllTheResearch?
Monthly market updates for 6 months
Online access of reports
Options to buy sections of report
Critically analysed research on "Quadrant Positioning" of your company.
Syndicated report along with a supplementary report with objective-based study
Get profiled in the reports. Expanding your visibility across our network of readers and viewers
We provide local market data in local language on request
A complementary co-branded white paper
Flat consulting fee based exclusive studies. Consult at the price of syndicate
Access to expert team for free transaction advisory service.